Sai Industrial Techno-Services
A reputed manufacturer, supplier and exporter of a wide range of cooling towers.
Our diligent experts work in close co ordination with the requirements of our clients to manufacture the best range of cooling towers at competitive prices. Our engineers and technicians have vast industry experience & knowledge make sure that every product full fills the specification and quality standard as desired by our esteemed clients.
We believe that super relative quality is the one and only way by which we can establish trust among our customers. Being an ISO 9001:2015 certified company, we have always stressed on providing quality products that are in accordance with the specifically provided by our clients. We strive to maintain quality checks.
Now a day's water has become very precious and it can't be wasted. In these days of water scarcity and growing industrial needs cooling tower is the necessary medium for the process industry in order to cool the hot water and again reuse the same water in the process.
We introduce SITS as a one of the leading manufacturer of Cooling Towers of all sizes like Package type (Range from 5TR to 500TR) with FRP Construction, Medium Type (capacity up to 1200M3/Hr with Multiple Cells) with MSFRP/MSHDG Construction, and Custom-Built type (Larger capacity) with RCC Construction/Pultruded Construction. We have been serving the industry since 2001 with quality products which are durable & energy efficient for longer time. We are adopting the latest technology available in the manufacturing process in order to provide quality products to our customers.
Our Cooling towers are ideally suited for the requirement of the following sectors.
Power plants
Refineries
Chemical & Petrochemical industries
Metallurgical Units
Fertilizer Industries
Cement plants
Pharmaceutical industries
Air handling products
Plastic industries
Paper mills
Sugar mills
Textile industries
Steel plants
Food industries & Etc…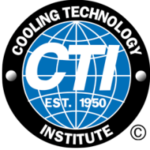 H.no 1-5-120, New maruti Nagar,
Kothapet, Saroor Nagar P.O.,
Hyderabad – 500060
Telangana State, India.
Mobile : +91-9440891921 
Tel : +91-40-2405 1905
#Plot No:. 8/2, Survey No 519,
TSIIC IP Nadargul Village
Saroor Nagar, Hyderabad – 500036,
Telangana, India.
Email : sales@sitscoolingtowers.com / venkatceo@sitscoolingtowers.com